Description
CureTape® Classic Wide kinesiology tape 3 inch wide , is a reliable and latex-free product designed for optimal performance. Crafted from elastic cotton, this tape offers both flexibility and support. Its breathable nature allows air circulation, promoting a comfortable experience during extended use. The hypoallergenic acrylic adhesive ensures compatibility with various skin types, minimising the risk of allergic reactions.
Why CureTape®️ Wide 3 inch kinesiology tape:
The most commonly used tape among professionals.
Constant, high quality.
Skin-friendly, suitable for the sensitive skin.
Latex free, elastic, water resistant and breathable.
Production in our ISO certified factory in South Korea.
Complies with the latest European medical MDR legislation.
Certificates & Registrations CureTape®️ Classic:
CureTape®️ Classic Wide 3 inch is used for:
Activating the blood and lymph circulation.
(Post) treatment of injuries to the musculoskeletal system.
Pain relief and change in range of motion.
Improvement of muscle function and skin structures.
Support of joint function.
Available colour: beige.
CureTape kinesiology tape product video
★★★★★
"CureTape® convinced me from the beginning"
"I am using CureTape, a product that convinced me from the beginning because my clients tolerate it on the skin until it comes off by itself, even up to 2 weeks. It is easy to take off and also easy to apply for those who feel confident to use it at home. I haven't seen any skin irritation, not even complaints about an uncomfortable feeling. The general response of my customers is very positive, they feel the support of the tape for muscles and joints and the release of tension and pain."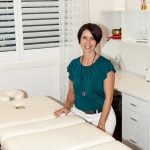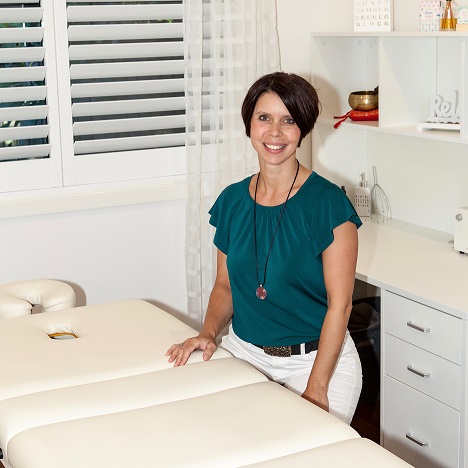 – Martina Link, Balance Your Life clinic
Areas to use extra wide kinesiology tape on
Our extra wide kinesiology tape, with a width of 3 inch, can be particularly beneficial for providing support and stability to larger body parts. Below are some body parts where using extra wide kinesiology tape can be advantageous:
Shoulders: The wider tape can help support and stabilize the shoulder joint, especially in cases of shoulder instability, rotator cuff injuries, or shoulder impingement.
Back: Extra wide kinesiology tape is useful for providing support to the entire back region. It can help relieve muscle tension, provide postural support, and assist in managing conditions like lower back pain or muscle strains.
Knees: The knees endure significant stress during various activities. Using wider kinesiology tape can offer enhanced stability and support to the knee joint, aiding in the management of knee pain, patellofemoral syndrome, or other knee-related injuries.
Thighs and Hamstrings: These larger muscle groups can benefit from the wider coverage and support provided by extra wide kinesiology tape. It can help with muscle strains, hamstring injuries, or quadriceps imbalances.
Calves: The wider tape can be used to provide support and aid in recovery for calf strains, Achilles tendonitis, or other calf-related injuries.
It's important to note that the application of kinesiology tape and the use of specific tape widths may vary depending on the individual's condition and the guidance of a healthcare professional or therapist. They can assess your needs and provide tailored recommendations for using extra wide kinesiology tape effectively.