See THYSOL USA's testimonials from satisfied health clinics. To read additional reviews, browse to THYSOL USA's trustpilot.
★★★★★
"THYSOL USA's CureTape Classic and CureTape Punch are excellent. We have had great success over scars with CureTape Punch. Additionally, we have found that CureTape can be very helpful in: early recovery stages of surgical procedures, for heavy bruising, fibrosis, and are now trialing it for early intervention of lymphoedema"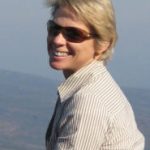 ★★★★★
"I really like CureTape and the THYSOL USA's service :). My own experience is that CureTape provides protection for the tissues, has a supporting function which allows full range of movement and as the tape can be worn for up to 4-7 days it gives my clients a '24 hour treatment'."
★★★★★
"I am using CureTape Kinesiology Tape, a product that convinced me from the beginning because my clients tolerate it on the skin until it comes off by itself, even up to 2 weeks. It is easy to take off and also easy to apply for those who feel confident to use it at home. I haven't seen any skin irritation, not even complaints about an uncomfortable feeling. The general response of my customers is very positive, they feel the support of the tape for muscles and joints and the release of tension and pain."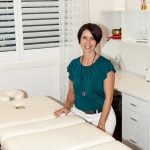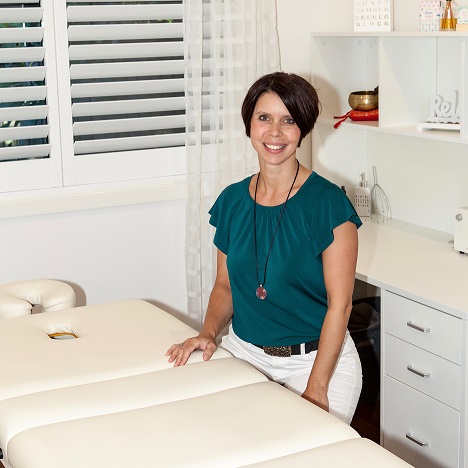 ★★★★★
"Good adhesion, easy removal,no irritation,I used on my face and I have sensitive skin,I used for tmj and oral support . I also used for my son's knee ,the tape was resilient and stayed on his knee till removed two weeks later. I am a trained kinesiologist with over 20 years clinical experience, kinesiotape is a must have for rehabilitation and retraining muscles when used with other supportive methods and treatment"
– Maneeka, Trained kinesiologist with over 20 years clinical experience
★★★★★
"Remarkable service when ordering massage gun. The gun is of very high quality and extremely powerful. Prompt delivery."
John Lyons
★★★★★
If you are searching for only one product you should get this. This device is of very good quality and went beyond our expectations. I have some injuries after serving in the Army and periodic exacerbation of back, shoulder, or hip pain. I usually go to the Osteopath, but this tool has been a game-changer for me and now I rarely get any anti-inflammatory for pain and my exacerbations are much reduced. With the 4 different attachments that come with it, we can do several modalities of massage and I can reach deep, and superficial muscles. I can also relax by doing it with soft intensity. and this is helping me to recover after gym exercises. I strongly recommend this product not only for individuals but also for Osteopathic or Massotherapeutist specialists.
My wife has been using it after her workout too and has said that her recovery and relaxation are awesome."
Customer who prefers to remain anonymous,
★★★★★
Very good quality and versatile tool that enhances my home massage after exercise or after a long day of work and activities. I can virtually use it on all large and medium muscles of my body and deep muscles. With that, I can achieve localized and controlled pressure that has been giving me much more straight away muscle relaxation than when I use my own hands. I do recommend this product for individuals and Physiotherapists."
Customer who prefers to remain anonymous,
★★★★★
"FASCIQ® Sports Cupping Set – Trigger Point Cups
Great quality and buy for the money and it has helped me with back muscle sprains or just to relax after a long day at work or before I go to sleep. It became a part of my exercise routine and combined with stretching helps me to not be with aching muscles the next day and perform much better at the gym."
Customer who prefers to remain anonymous,
★★★★★
I've just ordered this after my first purchase of the other cups. Customer service is great and delivery fast. I was skeptical about this however after some research online I started to do it in the evening before bed with facial creams. It not only helps with the absorption of the products, but it also massages and relaxes me before I go to bed. Not to mention the visible results next morning after only 1 day of use: I've been waking up without puffiness and under eyes swelling. If you are interested in facial cupping, you should give it a try."
Customer who prefers to remain anonymous,
★★★★★
"FASCIQ® Cellulite Cupping Set of 4 Cups
Along with body brushing I've been using this on my tights and legs. That has helped me with Lymphatic drainage/swelling legs after a long day at work and reduces pain or discomfort straight away. leg I use it with the body cream that came in the Massage minigun and I've tried also with dry body oil."
Customer who prefers to remain anonymous,
★★★★★
"FASCIQ® Silicone Cupping Set – Small and Large Cups
This product surprised me. I use muscle groups on my back and upper and lower limbs, and I can relieve back pain immediately after its use! I don't take pain medications for sore muscles as I used to, and I am totally in favor of a more natural, holistic therapeutic approach. This is a great tool to accomplish a non-pharmacologic approach for pain and soft tissue aches."
Customer who prefers to remain anonymous,
★★★★★
"Fabric Resistance Bands – Set of 3 Booty Resistance Bands
Diverse exercises with this multimodal tool for core, leg, and buttocks exercises. I also use them for upper body exercise. You can easily find videos online and on the Physio track app (if you are like me that is doing Physiotherapy rehab after sports muscle injury). I've been doing stretching, bodyweight exercises, and toning exercises at home with them. Their quality is above similar products in the market and price much better."
Customer who prefers to remain anonymous,
★★★★★
"Power Bands – Set of 3 Power Resistance Bands
I bought the 3 sets of resistance bands and they provide a wide variety of exercises at home. This is like the Booty resistance bands but it is not in fabric and I think that these are complementary as with both Sets, I can do different movements and exercises as the sets enable me to achieve different amplitude range. With this set, I can also do stretching after regular activity or just relax and release my muscles."
Customer who prefers to remain anonymous,
★★★★★
"Mini Resistance Bands – Set of 4 Mini Loops
These bands complement the remaining band sets for small amplitude exercises; therefore, I can do all group muscles with these sets combined at home."
Customer who prefers to remain anonymous,