Try Europe's number 1 kinesiology tape in your practice!
Physiotherapists, health clinics and other health professionals often ask, if they can test CureTape®. THYSOL USA understands that switching brands of kinesiology tape is not a daily matter. Therefore THYSOL USA has developed a CureTape® sample pack for you to make a well-informed business decision.
>> Fill in the form and test our kinesiology tape!

Leading kinesiology tape in

over 80+ countries

Adheres several days, Safe-to-use and Water resistant

Meets the strictest quality requirements
✔️ Premium quality ✔️Medical Device Class 1 registered ✔️TÜV certified
THYSOL USA is among the very few that operates closely with the kinesiology tape manufacturing facility in South Korea. This ensures that THYSOL USA has complete control during the manufacturing process of CureTape®, guaranteeing a high quality product. This close cooperation also allows THYSOL USA to be extremely innovative in supplying a variety of new products, produced with the highest quality.
CureTape® Kinesiologie Tape is made of high quality, elastic cotton, which is produced with an anti-allergic acrylic adhesive layer. Thanks to the ventilating, skin-friendly properties, CureTape® can be worn over a longer period of time. The tape is waterproof, so showering or swimming is easily possible. CureTape® is registered as a class 1 medical device, meets the strictest quality requirements, is safe to use and contains no latex (TÜV seal of approval).
THYSOL USA is based in Wyoming, USA and the production and R&D facilities in Seoul, Korea. THYSOL Group BV introduced and maintains the role of the number one kinesiology tape wholesale supplier in Europe which is produced and sold under the brandname CureTape®. THYSOL works with a state-of-the-art manufacturing and R&D facility that complies with all of the internationally required certificates. Because these are our own facilities we are able to cooperate with leading multinationals enabling us to manufacture our products as "class 1 medical devices". THYSOL USA can therefore supply these Fascia Massage Tools (iastm tools, silicone cupping sets, trigger point massage tools) and kinesiology tape in the US to physiotherapists, medical clinics and other medical professionals.
Who is eligible for this offer?
Physiotherapists and physiotherapy practices
Medical clinics
Health centres
Medical professionals (i.e. chiropractors, OT's & massage therapists)
*Please note! This offer is only valid for new customers with a professional practice and 1 sample per practice.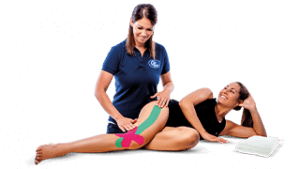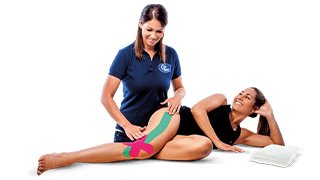 Water resistant!

100% Hypoallergenic

Adheres several days
Claim your CureTape® sample pack now!
Test the quality of CureTape® for yourself! Fill out the form below and we will send a sample pack for you to test. This way, you will see that CureTape® is the right choice for you and your patients! The CureTape® sample pack contains: 1x roll CureTape® Classic, 1x roll CureTape® Sports and 1x roll CureTape® Art (all dimensions are 5cmx2,5m).

 100% free of charge

 Temporary offer
THYSOL USA – Reliable supply partner for medical professionals